How has China become leading in sustainable technologies?
Ole Martin Kristiansen | February 20, 2019
---
In China we are currently seeing a massive shift towards sustainable technologies. Many are describing China as the next green superpower, and that China is positioning itself towards a new area where the accessibility to energy is becoming very different from the current situation. This can shift the power balance towards economies which embrace the new opportunities from more sustainable solutions. Where can you find opportunities in this? And are there opportunities for novel sustainable materials like cellulose fibrils and microfibrillated cellulose (MFC)?

Examples of sustainability focus: economically driven targets?
There have been several environmental development steps in China, getting public focus within the last 2-3 years, which seems to be driving the country in a direction of increased sustainability focus. Only within the recent changes in China, we can find stories like:
In this setting, with special focus to the energy politics, it seems clear that China sets an ambition to grow their economy based on environmental politics. That is quite a bold statement from such a big country. The new turn in energy production is for certain based on globally accessible sources, like hydropower, wind energy, wave energy, and all these are probably going to replace the current leader in energy; oil. China has positioned themselves quite strong, where the hydropower now accounts for nearly 20% of total energy generated. And this renewable energy will be very important when China is trying to boost their electric vehicle share and supporting the legislation on fining producers of combustion engine cars or banning solvent based products completely.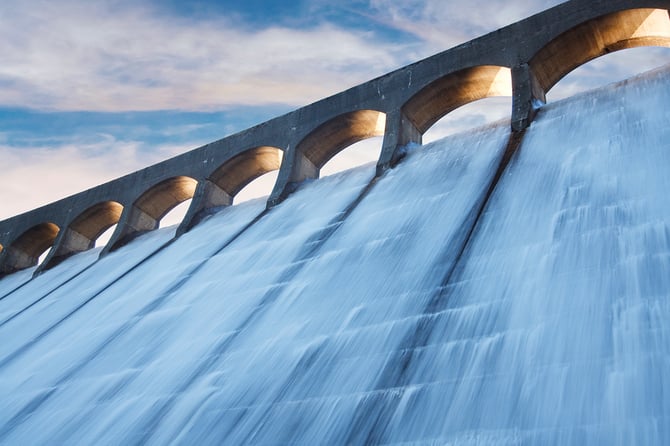 How is this changing the current business setting?
What we are currently seeing in China, which is one of the major global economies, is a rapid shift from a world we used to know, to a world which in many ways is still unknown to us. Sudden changes in regulatory settings, disruptive business models (and now country models) are giving giant leaps in technology switches, and we have earlier discussed this in the blog posts on shifting paradigms.
I have gathered some of our previous articles on the subject on how this is changing our current way of doing business:

Start today by ordering your free sample of Exilva: