How to Boost the rainfastness of your crop protection formulation with cellulose fibrils
Harrison Gallantree-Smith | December 14, 2021
---
Protecting crops from pests, weeds and fungal infections is key to maintaining the health of plants and improving crop-yields. Crop protection formulations, such as pesticides, herbicides, and fungicides, help with preserving crop robustness.
However, the effectiveness of these formulations is dramatically affected by wash-off from rain and so rainfastness or rain tenacity of these formulations is key to sustaining their efficiency after application onto the crops.

The rainfastness of a crop protection formulation is the ability of that formulation to withstand wash-off from rainfall. Inferior rainfastness of a crop protection formulation will increase the wash-off of the active ingredients that have been applied onto the crops. This will reduce the efficacy of these formulations and lead to attack by fungi and other pests, which would mean several more applications of the formulation than is ideally needed to avoid diminishing crop growth.
The Role of Adjuvants in Improving Rainfastness
Adjuvants, such as stickers, are added into crop protection formulations to improve the rainfastness and penetrative effectiveness of the active ingredients when sprayed onto the crop surface. These adjuvants are often made using petrol-based additives or high molecular weight polymers. These are of course beneficial as they adhere to the crop surface effectively either by their ability to form films upon drying or by their high viscosity at rest. However, with the intensifying regulatory pressure to eliminate micro-plastics and improve the biodegradability of crop protection formulations, biobased alternatives are increasingly being favored.
the role of non-soluble cellulose fibrils in improving rainfastness
Exilva® is a biobased rheology modifier delivered as a suspension of non-soluble cellulose fibrils designed for use in a broad range of aqueous and polar solvent based formulations and applications. Because it also has high viscosity at rest and is an excellent film former, it should be considered in developments and innovations as an option to improve rainfastness.

A small laboratory study using a crop protection formulation containing a pesticide, has shown that the presence of Exilva® at a given concentration increases the wash-off resistance of the formulations possibly improving the rainfastness of the pesticide.
The effect of Exilva on how long it takes to completely wash-off an agricultural liquid product deposited on a glass surface and let to dry for 1 hour at room temperature.
Time
Without Exilva
28 sec
With Exilva
74 sec
Contact us for more information about the experiment!
This indicates that the film-forming ability of Exilva® can positively impact the rainfastness of products containing Exilva®. 

Some other added benefits of using Exilva® include:
Don't hesitate to contact us for more information on how Exilva® can benefit and be incorporated into your crop protection formulations.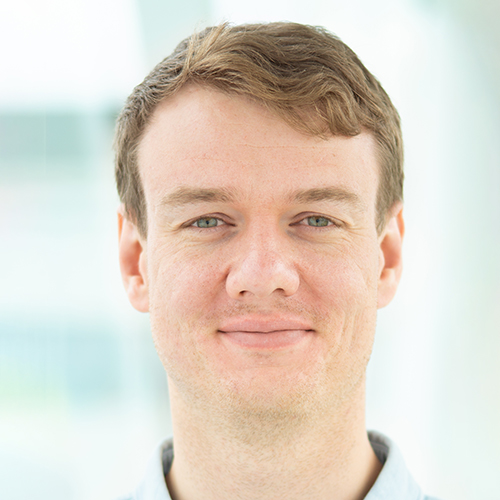 Written by:
Harrison Gallantree-Smith
Harrison Gallantree-Smith has been working as a researcher with Exilva, specifically with coatings, construction and agchem applications since 2017. He has established an extensive knowledge of each of these application areas and how Exilva can benefit them. Harrison has also worked closely with customers on industrial partner projects and with research institutes to give guidance and advice with Exilva. Harrison has a Masters in Chemistry from UCL (University College London) and a PhD in Organic Synthesis from NMBU (Norwegian University of Life Sciences).
---