Why will MFC show potential in cosmetic applications in 2016
Rebecca Blell | July 26, 2016
---
Over the last several years consumers have become more and more aware of the environmental impact of cosmetic products. Indeed cosmetic products end up down the drain and in the water system after a shower. The trend today is, therefore, to use natural raw materials to replace synthetic ingredients and reduce the environmental impact.
The challenge for formulators is to find a natural material that performs very well in the different types of cosmetic products. Microfibrillar Cellulose, MFC, an environmentally friendly, sustainable and effective additive, represents a good opportunity to fulfil this requirement. But why is MFC relevant for cosmetics, and where can MFC improve the natural profile of cosmetics and personal care products?
Interesting properties
Well, the properties of MFC indicate that it can be a good candidate as a natural raw material in personal care applications. The potential of MFC is easy to envision considering the following properties: high viscosity at rest, shear thinning effect, high gel strength, suspending strength, high water holding capability and a film forming ability.

All these properties are important for cosmetic products ranging from creams and hair products to decorative cosmetics such as nail polish and mascara. Let me walk you through some of the potential applications.
The function of MFC in cosmetic formulations
From the properties above, it is logical to mention that MFC will thicken a lotion, a cream, a shampoo and all other products where viscosity is required. The shear thinning effect makes it even possible to spray these formulations and the high viscosity at rest gives the sprayed formulation a non-dripping effect. Compared to other rheology modifiers, MFC ensures, therefore, the application of a thick layer when desired by only one spray application.
But what about other requirements in some specific range of products? Well MFC can fulfil other requirements than a simple rheology modifier and this is what I will discuss below.

Skin Care products:
In a specific range of skin care products, sun creams for example, the efficiency is very often related to the thickness of the applied layer as well as its homogeneity. Suncreams have to be easy to apply and spread as well as stay where they have been applied for optimum sun protection. They also need to have a homogeneous distribution of the UV filters, and in the best case, be water resistant. Water resistance is obtained by film-forming polymers. This makes MFC an important material for such application in order to ensure all the required points in addition to its spraying and non-dripping effect.

MFC has an equally good potential in other types of skin care products. Thinking of MFC as an external wrinkle smoother, one can imagine that the fibrils fill the skin roughness leading to an immediate anti-wrinkle effect. This effect has been tested and confirmed on a BB cream formulated using Exilva MFC.

The aggregation of the fibrils into micro "aggregates" can also be used in different ways in cosmetics. The irregular shape/morphology of these "aggregates" can be an advantage, for example in giving a soft focus effect to the skin. This effect is mainly due to the diffuse transmission and reflection of light minimising the appearance of the skin imperfections.
These "aggregates" might even be effective in applications for cleansing purposes such as skin peeling or scrubs, because of the solid nature of MFC.
In addition, cellulosic materials are known to improve the skin feel of emulsions/creams. In a skin care product, MFC can therefore be the rheology modifier, the soft focus additive and give the cream a nice soft skin feel.


Hair Care products:
Talking about cleansing, why not even use MFC in hair products? We know that MFC will allow an easy spread of the product to ensure an even and overall hair treatment. In addition, the MFC can form a coating on the hair and reduce the porosity of the hair giving a conditioning effect, meaning that the hair is easier to comb.


Decorative cosmetics:
In nail polish, it is equally important to have a good distribution of the pigments as it is important to easily apply the product and watch it stay where it has been applied. Again, MFC is a good candidate due to its good suspending properties, high shear thinning effect and high viscosity at rest. This is, in fact, a requirement in any liquid decorative cosmetic product we could think of: mascara, liquid eyeliner, foundation and so on.

Wet wipes:
The use of MFC should however not be narrowed down only to liquid end products. High water retention and high surface area are both advantages in wet wipes. The high water retention value might be good to keep the wipes from drying out fast and, at the same time, allow the distribution of the actives in and on the wipes (pigments, fragrances, UV filters, etc) homogeneously.
→ Read also: Water Holding Capasity - How Microfibrillated Cellulose Does It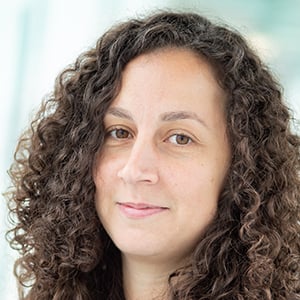 Written by:
Rebecca Blell
Rebecca first started working with microfibrillated cellulose in 2009, during her studies, as part of the SustainComp project. She joined Borregaard in 2014 as a research scientist and focused on the Exilva product and its performance in cleaning products, cosmetics and agricultural applications. She is now working as the Technical Application Manager for these applications in parallel to being Technical Sales Manager for Exilva products in France and UK. Rebecca has a PhD in physical chemistry from the University of Strasbourg, France and experience from international companies.
---