Hello 2018! We greet you with our 2017's top 10 blog posts
Ole Martin Kristiansen | December 28, 2017
---
Yet another year in the name of innovating with cellulose fibrils has gone by. And again we are thrilled over the engagement and response our readers has shown and given us. As we continue to learn more on these amazing fibrils, we will make sure you are the first to know, also in 2018. While waiting, here are the top 10 most read blog posts in 2017.
When making a list like this, you certainly realize the development out there is going in the right direction, as we move on to more technical topics. At the same time, we still experience there is a need for sharing the basics, as more and more people get aware of the cellulose fibrils and seek general information.
More than 50 posts have been shared during the year, and here are the 10 most read posts, starting from number 10:
By Lars Berglund
We are excited to see that one of our guest blog posts gained so much attention. Mr. Berglund is professor at KTH Royal Institute of Technology in Stockholm, Sweden and has a big interest in nanocellulose and biocomposites. His posts guides us through the relationship between cellulose and epoxy – and their excellent properties.


By Ole Martin Kristiansen
Small fibrils – with high crystallinity – in a tight and strong network, is perfect for making a barrier for oxygen. Add then the ability to create a film, and you might have your new food packaging material. Let our research scientist Anni Karppinen tell you more in this blog post.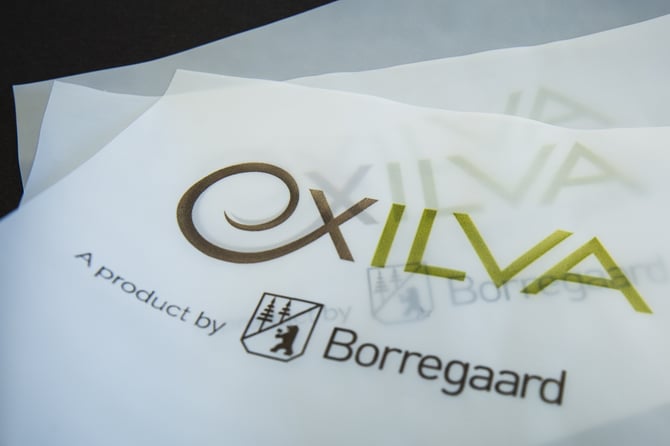 By Otto Soidinsalo
Talking about barriers; did you know that cellulose fibrils could help reducing the barrier between a tired and awake you in the morning? By serving you perfectly brewed coffee with the greatest taste from well packed, fresh coffee capsules, of course. And cellulose fibrils might give you that. Elaborate on this thought with our Technical Application Manager, Otto Soidinsalo.


By Inger Mari Nygård Vold
It is a jungle out there when it comes to all the different cellulose fibril products. The landscape is hard to draw and we see the need for trying to compare some of the qualities. So do our readers, and this post from 2016 has earned its way into the top 10 list. This post is one of a series of comparison posts we have produced. Perfectly served by our senior research scientist Inger Mari Nygård Vold.


By Ole Martin Kristiansen
This cannot be emphasized enough – and that's probably why this posts is once again on the top 10 list. Down one position from last year, but still going strong. We've even revamped this post to feed you with better and more accurate guidelines, examples and information. Spin off together with our marketing manager Mats Hjørnevik in this guide.

By Harald G. Rønneberg
An old fellow who was all the way up there last year as well. Being top 5 for two years in a row, tells us this topic is an exciting one. The aim for getting more out of existing wells rather than only drill new ones, makes us look for new possible helpers. Did anyone mention cellulose fibrils?


By Pål Romberg
Japan is probably in the lead when it comes to see the real potential in the wonder product cellulose fibrils. And as in many other industries and genres, looking far east might give us some trends, forecasts and insight on 'what is cooking'. Our CEO, Pål Romberg, has great experience from the Asian market and served us a market development consideration this year.


By Ole Martin Kristiansen
Water holding is a crucial part of many applications. One of the key properties of cellulose fibrils is the water holding capacity – or the high water retention value. And that is really something that excites our readers; Anni's blog post was the second most read in 2016 and is even on the podium this year as well.


By Ole Martin Kristiansen
A respected runner-up! The question above them all, and once again we are diving into the landscape of cellulose fibrils. And the question is asked even more in 2017, as this post takes 5 steps up during this year. Follow Anni Karppinen as she breaks down the term nanocellulose and describes three of its different types.


By Ole Martin Kristiansen
In 2017, as in 2016: the number one – by far – most read post on the Exilva Blog. A sign we use to work even harder on our mission to serve you the most innovative information, rocking research, top usage tips, great guides and breaking bulletins on the topic of cellulose fibrils. This post will guide you through the basics, so you could start thinking about how cellulose fibrils could completely change your product.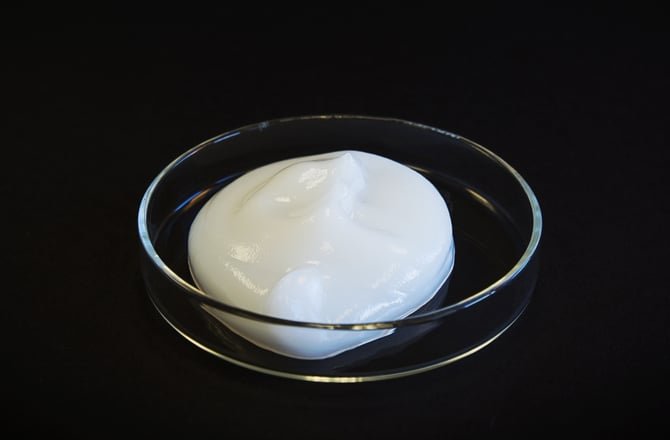 Thank you all for following us in 2017 — and a warm welcome back in 2018! Once again it has been an exciting year for us and we will continue into 2018 with more action on this blog. We promise you more videos, better insight and deeper knowledge.
Stay subscribed – and happy new year!
...and for those of you who still aren't convinced, here is a perfect introduction to the world of cellulose fibrils - absolutely free: